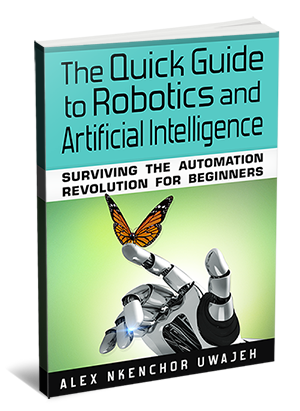 Delta State


CNN News


Kickoff Nigeria

This Day
Neigbouring Towns

Itsekiri

Abagana

Ibusa Chieftancy Matters
Ikwelle Warrior Title (Part 1)
Have a link you think we should add here? Send your email to:-
Alex@Ibusa.net

Ibusa Community Development Union, Canada

Anioma National Association USA

Asaba Website

Ubulu-Uku,USA

Anioma Progressive Union UK

St Augustine's College, Ibusa

Ogwashi-Uku, USA

Admiralty University Of Nigeria,Ibusa

Ibusa Community Development Union, UK

Oraifite Website

Ibusa Voice

Ibusa Youths Development

United Ibusa Association
Igbuzo Igwe nu!
Ndi Umunwanyi omu omu nu!
Isunambogwu Community Online
"Ibusa" pronounced "Igbuzo" (Igbu-Uzo) indigenes refer to themselves as "Igbuzo." Still a lot of people exist who in their reference to the town spell the name of the town as either "Igbuzor" or "Ibuzor." Ibusa is believed to be the first settlement among the Asaba-Ibusa-Ogwashi-uku axis thus the other version "Ibuzo" (Were you first to settle within this axis?) They are also known as ''Isunambogwu'' because of their military prowess in the olden times. The actual native name of the town before the British anglicized it was "Igbuzo"
The Ibusa people are Igbos living west of the Niger Basin, six miles west of Asaba in Delta State of Nigeria. The government of Ibusa is arranged into three main hierarchies: the smallest unit called the government of the Umunna, followed by the government of the Ogbe and the highest, the government of Ibusa.
The Ogbes in Ibusa are divided into three war chiefs called Odogwu, Uwolo, and Iyase.
In IZU IBUSA, the elders will start a debate and any one can stand up and talk. After all views are heard, the Diokpa-Ibusa through his Oga will order the Ndi Nze present to go aside and deliberate over the issues and bring back a decision. He may order all persons from a named age-grade upwards, to go out and deliberate. The nature of the matter will determine the body called upon to deliberate. This type of deliberation is called Ipu Ume
Greetings in Ibusa
Greetings in Ibusa are remarkable and usually follow a pattern of whether one is an indigene or native of any given quarter. In Umuekea Quarter, for example, while a native is greeted with "Omogwu", Omogwu is often returned with Omogwu. a woman being married in that quarter is greeted with "Oliofe."
In Umuodafe, while a native is greeted with "Ede" a woman being married in that quarter is greeted with "Amuapa."

Festivals
By far the most popular festival in the entire Ibusa is the Iwu festival celebrated in just two quarters of the town (Umuodafe and Ogbeowelle) That of Umuodafe is considered particularly more attractive in that its celebration coincides around the Christmas season. This occasion attractively draws indigenes and non indigenes from afar that come to watch this Festival.-
Click here to read more
Ibusa Proverb
A farmer does not boast that he has had a good harvest until his stock of yams lasts till the following harvest season. Click Here to Read More
Please email your articles to: Alex@ibusa.net
.
Thank you for visiting Ibusa Home Town Website

Ibusa Marriage


(Igbuzo) People


Native Name of Ibusa


Marriage Ceremony


Founder of Ibusa

Ibusa Millionaires


Problems in Ibusa Town


Ibusa Professionals


Meet Ogbogu Okonji,


Funeral Ceremony


Kids' Learning Corner


Recipes


Testimonials
Ibusa Glitters and Achievers
Do you know any Ibusa legend you would like us to profile as our personality of the month? Kindly get in touch with us with the profile of the person and our team will review it. Send your email to:- Alex@Ibusa.net
Our Personality of the Month is:
Professor Fidelis Odita
Professor Fidelis Odita, is a Queen's Counsel, a Senior Advocate of Nigeria and a Professor of Law at Oxford University. Fidelis practises as a QC at 3/4 South Square, London and at ODITA, Legal
Practitioners & Arbitrators, in Lagos, Nigeria.
This first class scholar and an alumnus of the Universities of Lagos and Oxford, United Kingdom, has an extensive legal practice in Nigeria and UK.- Click here to read more